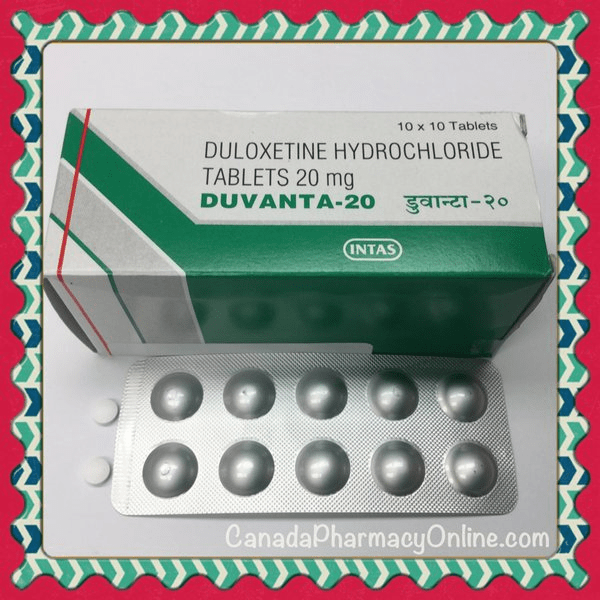 Duvanta is another generic version of Cymbalta (Duloxetine Hydrochloride, Duloxetine Hcl) manufactured by Intas Pharma in India.
Cymbalta is one of the top antidepressant and nerve pain medication used to treat depression, anxiety, diabetic peripheral neuropathy, fibromyalgia, and chronic muscle or bone pain.
Our Canadian and international dispensing pharmacy suppliers brand name Cymbalta from Eli Lilly in Turkey and generic Duloxetine may come from different manufacturers including Duzela by Sun Pharma in India.
Consult a doctor if you are getting pregnant or planning a pregnancy.
###