Robert Salanitro specialized in children's book and illustrations with humors; he worked as a freelance cartoonist for discount Canadian pharmacy.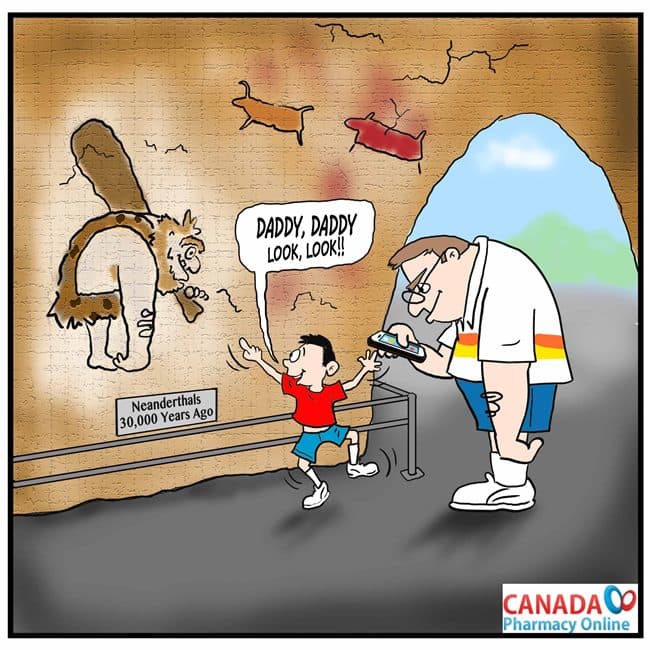 Many millions of people in the world own a smartphone and are always looking down at their phones to check their apps, emails, social media, etc. But with this growing fever of people looking down and bending their necks, it seems obvious people will be developing back and neck problems in the future. This bad posture of people walking around with their heads facing the ground, it almost seems similar to a caveman walking thousands of years ago, hunched over and not being erect.
One example of bad posture is Mr. Bailey, a frequent user of the smartphone. While on a vacation with his family visiting somewhere in Europe, a cave inhabited by Neanderthals, they came across a painting. The paintings depicted Neanderthals and animals. Mr. Bailey's son, Willy, looked intensely at the paintings and saw a picture that caught his attention. It was a Neanderthal hunched over, looking down and his knuckles scraping the ground. Without any hesitation he gazed at his father in a similar pose, looking at his phone and said "DADDY, DADDY, look, look. The resemblance was uncanny…
###
We hope you found our cartoon funny. Feel free to grab this code and share the image on your website or blog.