Robert Salanitro specialized in children's book and illustrations with humors; he worked as a freelance cartoonist for Canadianpharmacyonline.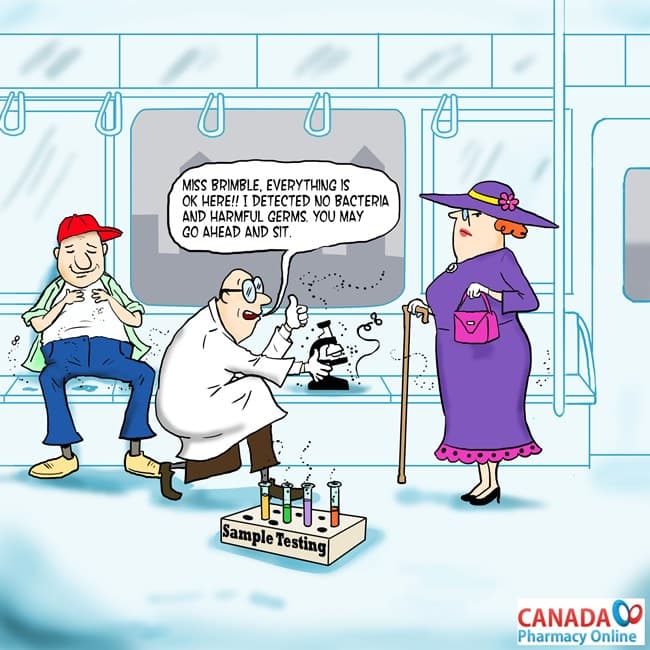 Miss Brimble, a rich socialite from the countryside of London has been a germophobic all her life. She has been afraid of germs and obsessed with cleanliness ever since she was a little girl. She has been deeply terrified of public areas and avoided going to such places as shopping malls, movie theatres and restaurants, even restrooms. But there was one place Miss Brimble could not resist going, it was the train. Ever since Miss Brimble was a little girl, she loved taking rides on the trains. Even though she loved very much taking the train, she was still deeply terrified of germs.
It was until one day Miss Brimble had a brilliant idea. She decided to hire her own personal microbiologist. The microbiologist would test every public area that Miss Brimble would attend and see if that particular place contained any harmful bacteria or germs. So one Sunday afternoon Miss Brimble took her personal microbiologist to the local train. Before she would sit on the train seat, the microbiologist did some sample tests to see if there were any harmful germs that lingered on the train's seats. After ten minutes of testing, the microbiologist turned to her and said " Miss Brimble, everything is okay here!! I detected no bacteria or harmful germs. You may go ahead and sit". Miss Brimble with a glowing smile sat and enjoyed her train ride to London.
###
We hope you found our cartoon funny. Feel free to grab this code and share the image on your website or blog.