Ainsley Smith, a an outgoing and energetic content writer for @CPOHealth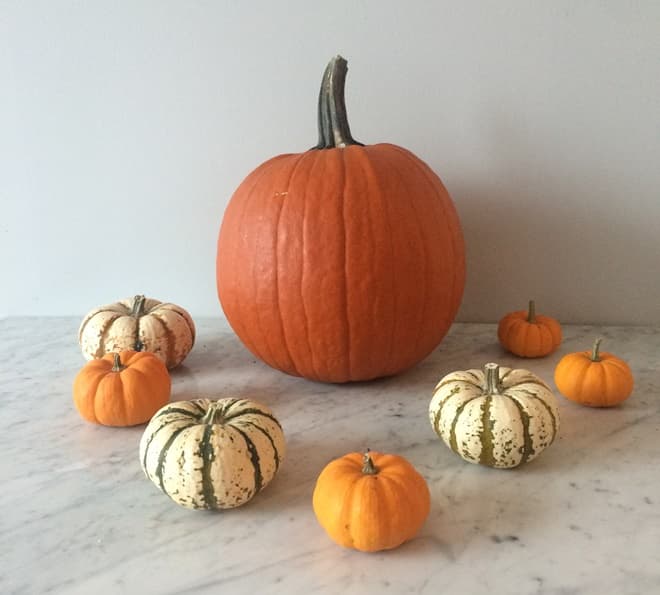 Photo Credit: by Ainsley Smith
Now that October is drawing to a close, the leaves have turned rich colours of red, orange, and gold, there's a nip in the air, and the days are significantly shorter. But one of the most noticeable additions to the season is the abundance of pumpkins.
But pumpkins aren't just for Halloween decorations or for everyone's favourite pumpkin flavoured treats and beverages (which don't even contain any actual pumpkin half the time).
Pumpkins are a great addition to any balanced diet, as they are packed with many health benefits.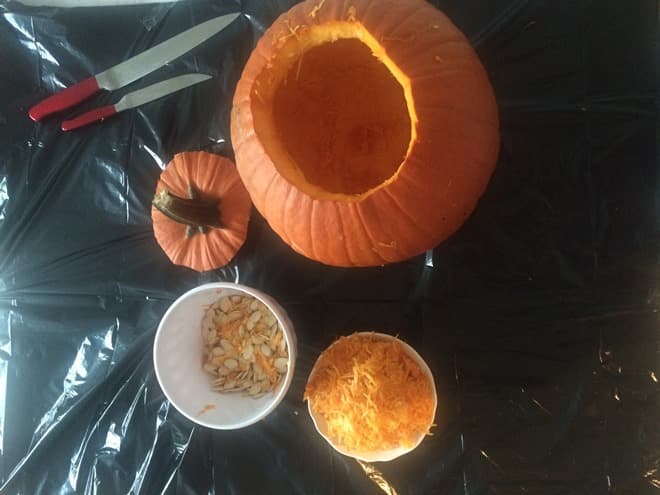 Photo Credit: by Ainsley Smith
The pulp is rich in fiber, which helps aid weight loss as it slows down digestion and keeps you filling fuller for longer. The pulp is also filled with vitamin C, K and A, which are great for improving vision and promoting collagen health, which will help improve the look and feel of the skin.
Pumpkin seeds have even more benefits due to their power packed nutrient content and are not only a tasty snack on their own but they are a great addition to salads, soups, and desserts.
The seeds are also bursting with healthy fats and minerals such as zinc, magnesium, iron, and potassium — nutrients that hydrate the skin and stimulate hair growth. In addition, pumpkins are filled with Beta-carotene, which is the antioxidant that gives pumpkins its vibrant color, and converts to vitamin A in the body, providing another layer of protection from sun damage.
This year when Halloween comes to an end, rather than just tossing your pumpkin in the trash you should use the gooey leftovers to your advantage and turn them into homemade beauty recipes that will leave you glowing from the inside.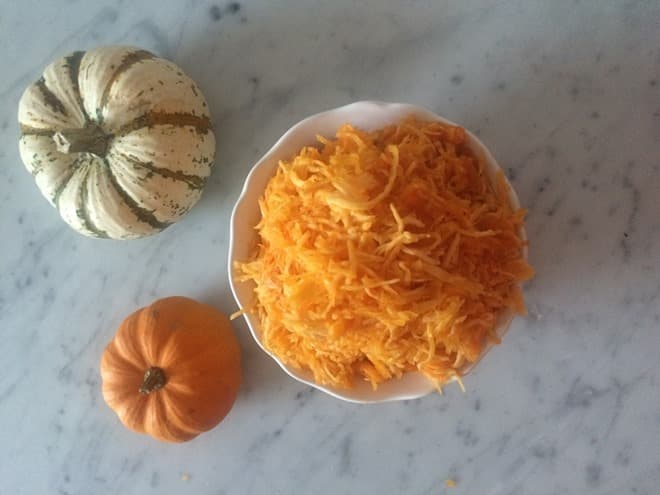 Photo Credit: by Ainsley Smith
Body Butter
Why just limit yourself to eating pumpkin to feel better, when you can actually use it to make your skin look and feel better too. Using pumpkin-based beauty products can actually enhance the texture of your skin and leave it feeling smooth and healthy. To reap the benefits of this vibrant gourd, you should try making homemade, three-ingredient pumpkin body butter,
Ingredients:
• 1/2 cup pumpkin puree
• 1/2 cup solids from a can of coconut milk
• 1/2 teaspoon ground cinnamon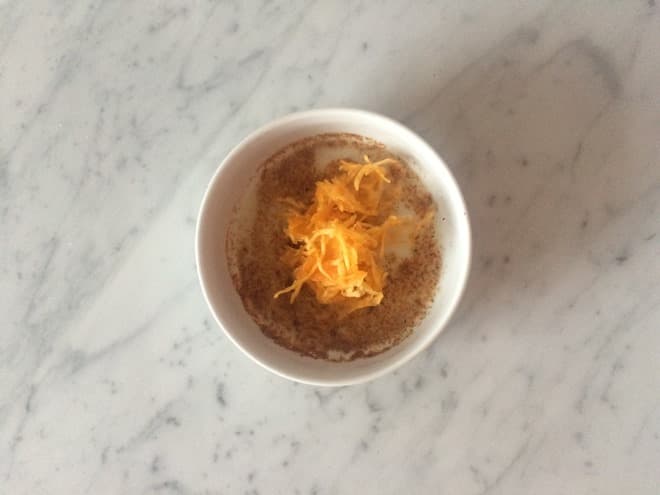 Photo Credit: by Ainsley Smith
Directions:
1. Mix ingredients in a bowl. Apply generously to clean skin (standing or sitting on a towel, if you like), massaging gently to work well into the skin.
2. Allow remaining on for 10 minutes or so, then rinsing with warm water and pat dry.
Facial Mask
It's easy to get carried away when it comes to buying beauty products. But sometimes-homemade products can leave your skin feeling even better than a store bought brand. If you're looking for a fun and easy way to revamp your skin care routine, try making this DIY pumpkin infused facemask, that will leave your skin glowing and works on all skin types.
Ingredients:
• 1 Cup pumpkin
• 2 Tablespoons of brown sugar
• 1 Tablespoon of honey
• ½ Cup of plain yogurt.
Photo Credit: by Ainsley Smith
Directions:
1. Mix the ingredients together
2. Smooth the mixture over your face
3. Relax for 8 to 10 minutes, and rinse to reveal a brighter, firmer, smoother complexion.
The brown sugar and yogurt are great for exfoliating away dead skin cells, the honey is humectant that absorbs water from the air and naturally moisturizes skin, while the pumpkin protects your skin from wrinkles and age spots as well as gently exfoliating for a more radiant complexion.
Facial Peel
Peels are great for gently removing dead skin cells and toning the skin. This DIY facial peel is incredibly easy to make and only requires a few household ingredients that will help heal and protect the skin. By adding cranberry juice or apple cider to a mixture of honey, egg, and pumpkin your skin will feel firmer and smoother immediately.
Ingredients:
• ¼ Cup pumpkin
• 1 Whole egg – Yolk adds nourishment, while the white helps tighten the skin.
• A dash of honey – helps seal in moisture and prevents breakouts.
• Add a dash of either apple cider or cranberry juice – as they both work as an astringent.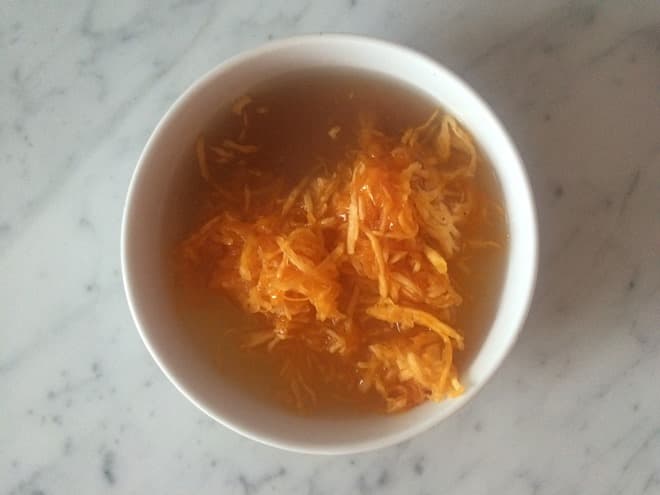 Photo Credit: by Ainsley Smith
Directions:
1. Mix ingredients together and rub over your face and neck
2. Relax for 10 – 15 minutes and rinse to reveal brighter, firmer, and smoother skin.
Hair Care
Believe it or not, but pumpkins are packed with a number of benefits that will not only restore shine and moisture, but you'll also seriously question why you spend so much money on expensive shampoos and conditioners from the drug store. All you need to do is combine one cup of pumpkin puree with two tablespoons of coconut oil and one tablespoon of agave nectar. Apply the mixture all over your hair and let it sit for 15 minutes. Rinse it all off and you'll have softer and shinier hair.
Photo Credit: by Ainsley Smith
Exfoliating Scrub
After a long day at work, there's nothing quite as enjoyable as relaxing in the tub and giving your skin some much-needed attention – and the best way to brighten up tired and dull skin is with a refreshing pumpkin infused body scrub.
Ingredients:
• ¼ Cup pumpkin puree
• 1 Tablespoon of ground almonds
• 1 Tablespoon of brown sugar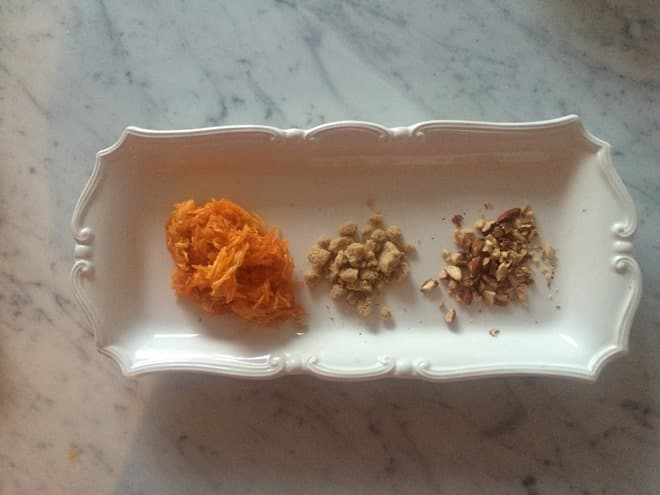 Photo Credit: by Ainsley Smith
Directions:
Combine all of the ingredients together, and scrub onto skin in circular motions. This will help stimulate your lymph nodes, exfoliate dead skin, and drain toxins from the body.
Lip Scrub
Give your lips some TLC, with a pumpkin infused lip scrub. Mix together ¼ teaspoon of pumpkin puree with a 1/4 teaspoon of coconut oil and 1/2 a teaspoon of fine sugar. Rub the mixture on your lips and massage gently to gently exfoliate and moisturize.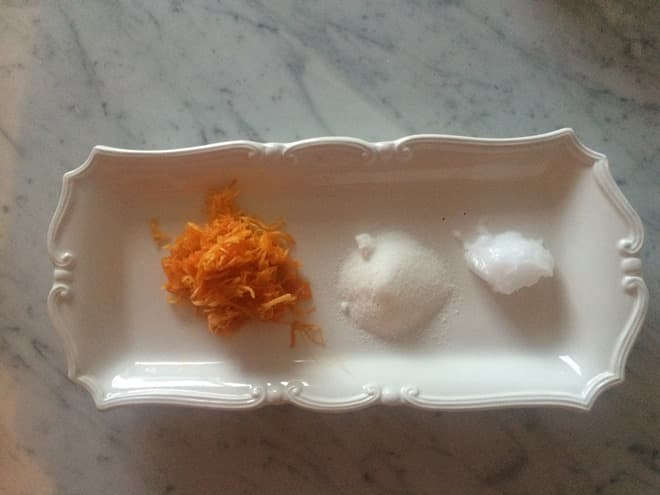 Photo Credit: by Ainsley Smith
Remember, pumpkin doesn't have to be just a once a year dessert option. It needs to become a regular source of healing nutrients and used in your daily beauty routine.
###