Carrie Borzillo is an award-winning journalist and author of three books. She writes about sex/relationships for Men's Health, DAME, and Canada Pharmacy Online.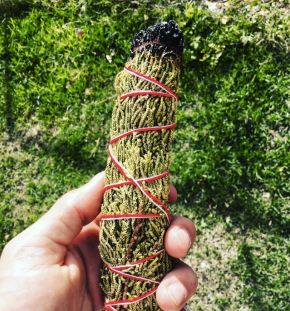 Photo Credit: by ClearLightNM.com
It appears that cedar is the new sandalwood in the world of aromatherapy and essential oils.
For those who prefer their incense, candles, and massage oils to be on the earthier side (but not as bold as, say, a patchouli), cedar just might be your new favorite jam. And, aside from the woodsy, down to Earth aroma, there are 15 surprising — some might even say, somewhat shocking — health benefits to the needles, wood, and bark of the cedarwood tree.
Keith Allen West, a "cedar-ologist" recently purchased the 45-year-old Clear Light: The Cedar Company of New Mexico after discovering the many health benefits of cedar. His company makes a slew of cedar products, including cedar essence essential oils, candles, incense, potpourri satchels, body lotion, shower gel, mists, shampoo, hair conditioner, and more.
"We're creating cedar products that your that treat your mind and body to the natural pleasures and therapeutic benefits of this woodsy fragrance," says West, a spa and skincare specialist, who also owns My Sacred Fig, a farm-fresh skincare line, and Urban Fresh Cosmetics.
Kelly Lopez, a Los Angeles-based massage, Reiki, craniosacral therapist, and "essential oil maven," says cedarwood is growing in popularity due to its rich, balsamic, warm, and woody aroma. She uses it on massage clients who need relief from a variety of ailments, such as insomnia, muscle spasms, and stress.
Here are 7 reasons you should stock up on cedarwood oil in your medicine cabinet...
1. Slows Hair Loss
Adding cedarwood oil to shampoo or conditional can help stimulate the hair follicles and increase circulation to the scalp to prevent hair loss and promote the growth of new hair. Let the mixture sit for 30 minutes on the scalp for best results.
"Research has shown that applying cedarwood oil with essential oils from thyme, rosemary, and lavender to the scalp can improve hair growth up to 44% for people with hair loss after seven months of treatment," says West.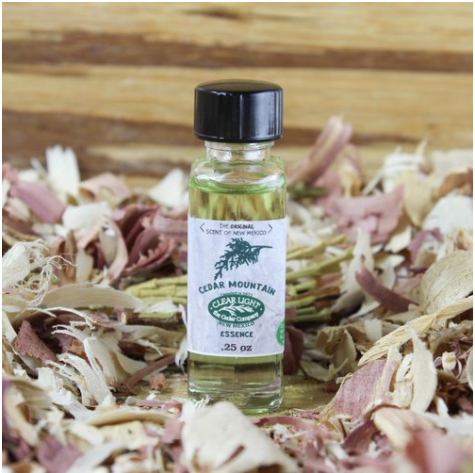 Photo Credit: by ClearLightNM.com
2. Improves Focus & ADHD
A study conducted by Dr. Terry Friedmann, M.D., and Dennis Eggett from Brigham Young University in Provo, Utah found that using cedarwood oil on children could greatly improve their focus and learning capacity.
The study involved having children with ADHD breathe in the oil with three deep breaths, three times a day, for 30 days. "At the end of the study, the cedarwood oil inhalation improved focus by 65%," says West.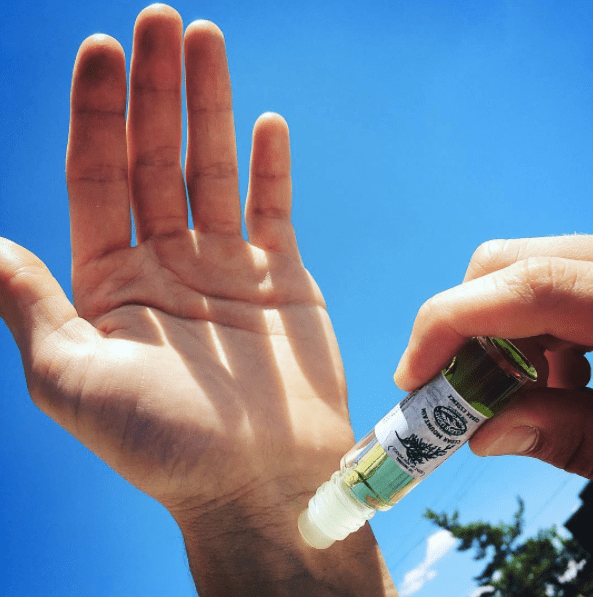 Photo Credit: by ClearLightNM.com
3. Helps With Insomnia
Lopez likes to mix a few drops of cedarwood with couple of drops lavender for her massage clients that have issues with sleep. "It has a soothing, sedating affect. It's also known to enhance vivid dreams, which I most definitely believe to be true," she says.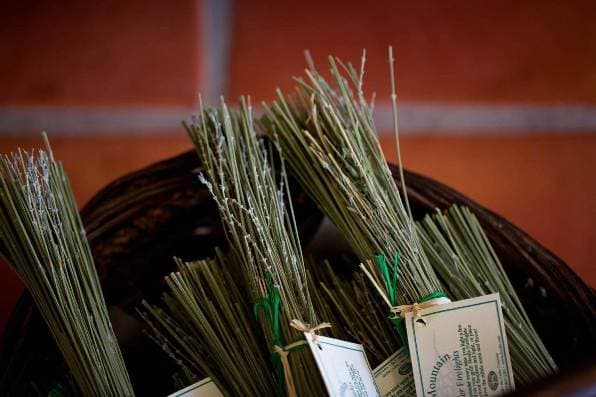 Photo Credit: by ClearLightNM.com
4. Relieves Spasmodic Conditions
Restless leg syndrome, respiratory seizures, asthma, and muscle spasms are among the spasmodic conditions that researchers say cedar can help with.
"I like to blend it with some coconut oil and massage it on my clients who may be experiencing spasms of any type as it calming and is useful for relaxing the spasm," says Lopez.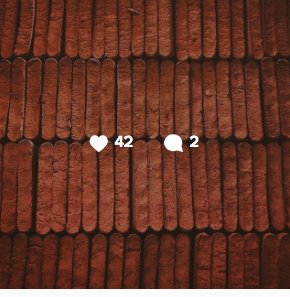 Photo Credit: by ClearLightNM.com
5. Calms Eczema
"Cedar oil can cure the inflammation that leads this itchy and flakey skin issue, reduce skin pealing, and treats the infection with its inherent antifungal properties," says West.
Suggested use: Add the oil to skin lotion or soap, rub it straight on the infected area, or draw a bath using five drops of cedar wood oil.
6. Treats Acne & Improves Skin Tone
Cedarwood oil protects the skin pores from letting in dust or other harmful microbes that leads to acne. Suggested use: Add one drop of cedarwood oil to your facial lotion or cleanser or massage the oil into your skin directly on the acne. It's also effective for tightening the facial skin, which in turn gives a more youthful look.
7. Relieves Coughing
Cedarwood oil can remove phlegm from the respiratory tract and lungs, which reduces congestion from a cough or cold.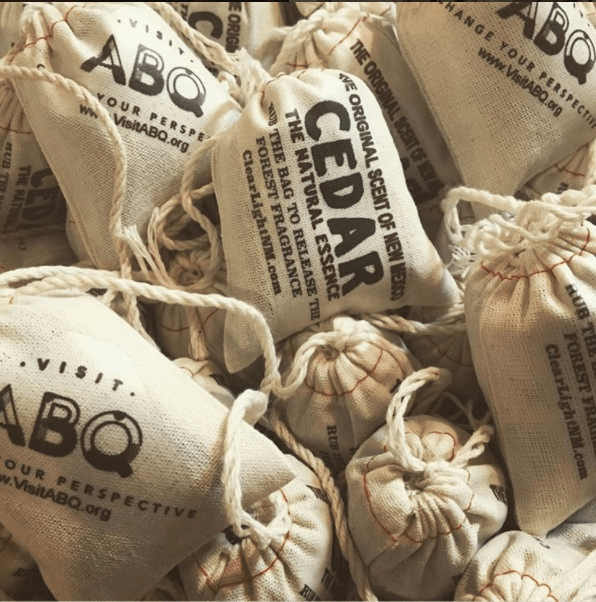 Photo Credit: by ClearLightNM.com
Suggested use: Before bed, rub two drops of the oil on your chest and throat and rub it in for one minute. You can also add the oil to your nose and upper lip to help with breathing.
###