Esther Schindler's been writing about computers since it was oh-so-cool to have a 2400 baud modem. She has never lost the sense of joy for the many ways in which technology can improve the quality of life.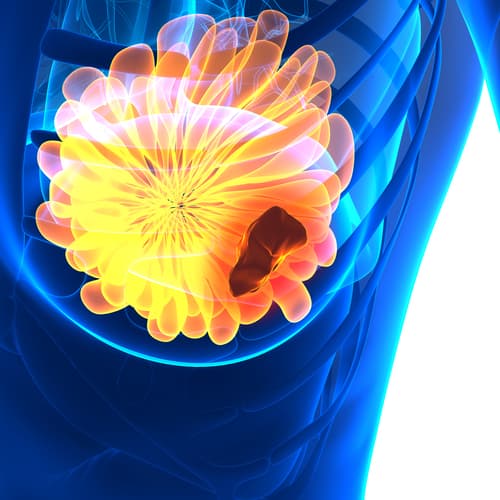 by decade3d, despositphotos.com
A few recent brushes with breast cancer (on the part of family and friends) made me appreciate just how much medicine has accomplished in its prevention and treatment. But oh, we have so much farther to go. About 1 in 8 (12%) U.S. women will develop invasive breast cancer during their lifetime.
My latest experience – an acquaintance whose breast cancer thankfully was caught early – led me to look at where we stand, scientifically. Fortunately, a lot of research is underway, with plenty of progress being made.
https://www.canadapharmacyonline.com/blog/A-Roundup-of-Recent-Breast-Cancer-Research.html
https://www.facebook.com/esther.schindler/posts/10153649448630308
https://plus.google.com/+EstherSchindler/posts/VZvEeFLcuQ9
https://www.reddit.com/r/cancer/comments/4tmvey/a_roundup_of_recent_breast_cancer_research/
http://www.stumbleupon.com/content/www.canadapharmacyonline.com/blog/index.php/A-Roundup-of-Recent-Breast-Cancer-Research/
http://snapzu.com/sjvn/a-roundup-of-recent-breast-cancer-research
https://www.linkedin.com/hp/update/6161247406693380096
Twitter: A Roundup of Recent Breast Cancer Research by @estherschindler for @cpohealth #breastcancer #cancersucks
I thought you'd be heartened, as I was, by these recent efforts to prevent, detect, and treat breast cancer. All are from research published in 2015 and 2016.
Breast cancer risk linked to gum disease
A study published in Cancer Epidemiology, Biomarkers & Prevention found that women with periodontal disease are at greater risk for breast cancer, especially if they smoke or recently quit smoking.
The data evaluated by researchers was self-reported data from more than 73,000 postmenopausal participants in a long-term study that started in 1991. Among women who were smokers or who had quit smoking in the previous 20 years, those with periodontal disease had a 36% higher risk of breast cancer.
Do take this data – as with all these studies – with a grain of salt. "This is a new area, so we have to be careful in how we interpret our findings. We can't say, 'if you treat periodontal disease that it will reduce cancer,'" explains lead author Jo Freudenheim, UB Distinguished Professor and interim chair of the Department of Epidemiology and Environmental Health at SUNY University at Buffalo's School of Public Health and Health Professions.
Also note that gum disease is linked to other health issues such as diabetes and heart disease. Plus, correlations have been observed between breast cancer and root canals, with at least one scientist noting that 97% of women with breast cancer had had a root canal – often on the same tooth. Maybe it's time to see the dentist?
High fruit intake during adolescence linked with lower breast cancer risk
While you're making that dental appointment: Have an apple – if you're young enough. A team of researchers followed 90,000 nurses for over 20 years. The nurses reported their diet in early adulthood, and half also recalled their usual diet during adolescence. The researchers found that high fruit consumption during adolescence (2.9 v 0.5 servings per day) was associated with a roughly 25% lower risk of breast cancer diagnosed in middle age. But fruit consumption after adolescence didn't seem to have much of an effect.
The reduced breast cancer risk is associated with greater consumption of apple, bananas, and grapes during adolescence, as well as oranges and kale during early adulthood. But there was no link between intake of fruit juice in either adolescence or early adulthood and risk.
Omega-3s may lower breast cancer risk for obese women
Omega-3 fatty acids fight inflammation, which, say scientists, may explain why they seems to lower the risk of breast cancer in postmenopausal women who are obese.
The two-year study, published in Cancer Prevention Research, was based on data from 266 healthy postmenopausal women with high breast density detected by routine mammograms. After diagnosis, the women either received no treatment, the antiestrogen drug Raloxifene, the prescription omega-3 drug Lovaza, or a combination of the two drugs.
The researchers found that increasing levels of omega-3 in the blood were associated with reduced breast density—but only in women with a body mass index above 29, bordering on obesity, explained Andrea Manni, professor and division chief of endocrinology, diabetes, and metabolism at the Penn State College of Medicine.
New gene identified as cause, early indicator of breast cancer
Big data and genetics also are giving us new hope, or at least more-and-better data with which to study the disease.
Researchers at the Medical College of Georgia at Augusta University found that a gene known for its ability to repair DNA, when mutated by genetics and/or environmental factors, appears to instead cause breast cancer. Scientists have shown that the stem, or progenitor cells, which should ultimately make healthy breast tissue, can also have GT198 mutations that prompt them to instead make a perfect bed for breast cancer.
That means that the gene GT198 has strong potential as both as a way to diagnose breast cancer early and as a new treatment target, said Dr. Lan Ko, cancer biologist in the Department of Pathology at the Medical College of Georgia at Augusta University and at the Georgia Cancer Center at AU. As a result, the first FDA-approved genetic test for breast cancer is now available at Augusta University, looking at the genetic expression of breast cancer cells to assess the 10-year recurrence risk and to help physicians and patients make more selective treatment choices.
As a related item, there's also a study underway to examine breast cancer genetics in black women. Reports the New York Times, a $12 million grant will compare genetic and biological factors in breast cancer for 20,000 black women with breast cancer, because a higher percentage of black women die from the disease. The data will them with thousands of black women who do not have the disease and white women who do.
Artificial Intelligence Gets an A+ for Accuracy Diagnosing Breast Cancer
"Identifying the presence or absence of metastatic cancer in a patient's lymph nodes is a routine and critically important task for pathologists," says pathologist Andrew Beck, MD, PhD, and director of Bioinformatics at the Cancer Research Institute at Beth Israel Deaconess Medical Center. "Peering into the microscope to sift through millions of normal cells to identify just a few malignant cells can prove extremely laborious using conventional methods."
Doing something tedious and important to get right? That's what computers are good at. So a team of researchers at the Beth Israel Deaconess Medical Center and Harvard Medical School in Boston have been working on artificial intelligence tools to improve accuracy in cancer and other disease diagnosis. The team trained the computer to distinguish between cancerous tumor regions and normal regions based on a deep multilayer convolutional network.
"But the truly exciting thing was when we combined the pathologist's analysis with our automated computational diagnostic method, the result improved to 99.5% accuracy," said Beck. "Combining these two methods yielded a major reduction in errors."
Researchers Developing Breath Test for Possible Diagnosis of Lung and Breast Cancers
Ready for a breathalyzer test – particularly if it means you don't need a mammogram? Mammograms raise their own concerns, which is why the guidelines for regular screenings have changed in the past few years.
Scientists have been working on a cancer-screening breathalyzer: As a patient breathes into the device, chemical compounds are trapped and examined by a sensor. The researchers' sensing methodology combines gas chromatography with mass spectrometry. Specific patterns in the compounds are evaluated to determine whether the disease is present.
A pilot study of a six-minute point-of-care breath test for volatile biomarkers accurately identified women with breast cancer and with abnormal mammograms. Breath testing could potentially reduce the number of needless mammograms without loss of diagnostic sensitivity, say the scientists.
"Watch and wait" might be an option for Stage 0 breast cancer
Here's one treatment change underway: Don't rush into surgery or radiation. According to a new mathematical model, active surveillance could be a viable alternative to surgery and radiation for some older women diagnosed with ductal carcinoma in situ (DCIS).
DCIS, considered the earliest form of breast cancer, is diagnosed for more than 50,000 women a year in the United States. Most such women – 97%– undergo aggressive treatment. "It is unknown how many of those diagnoses would have progressed to invasive cancer had they not been treated; estimates range from 20% to 50%," say the scientists.
According to the findings, published in the Journal of the National Cancer Institute, active surveillance for DCIS added no heightened risk of death for women ages 69-71 compared to current cancer treatment of DCIS, and it was nearly six times less lethal than other competing health conditions in this age group. As a result, active surveillance could be especially beneficial to older women who have serious health conditions such as heart disease.
An early warning system for breast cancer relapse
A small, implantable device that acts like a cancer "super-attractor" could one day give doctors earlier warnings of relapse in breast cancer patients and could even slow the disease's spread to other organs, say researchers at the University of Michigan.
The sponge-like device attracts cancer cells that emerge in the bloodstream during the early stages of cancer's recurrence. Based on tests with mice, the device attracts detectable numbers of cancer cells before they're visible anywhere else. In the study, cancer cells spread to the lungs 88% more slowly in mice that received the implants.
While it's likely several years away from patient use, said Lonnie Shea, the university's department chair of Biomedical Engineering, the technology could potentially be used for other types of cancer as well, including pancreatic and prostate cancer.
Blood test detects when hormone treatment for breast cancer stops working
A highly-sensitive blood test can spot when breast cancers become resistant to standard hormone treatment. The test gives an early warning of resistance to aromatase inhibitors, which are used to treat women with oestrogen receptor (ER)-positive breast cancer, the most common kind.
A team at The Institute of Cancer Research, London, and The Royal Marsden NHS Foundation Trust initially took blood samples from 171 women with ER-positive breast cancer, and then validated their results in three independent groups of patients. The ESR1 mutations could be detected by an ultra-sensitive method known as multiplexed digital PCR analysis, which can read the genetic code of tiny amounts of DNA released by tumors.
Bacteria in Breast Ducts of Cancer Patients Differ from Breast Cancer-free Women
I never thought I'd read "JPL" and "breast cancer" in the same sentence, but in this case I'm glad to do so. Researchers at NASA's Jet Propulsion Laboratory employed analysis methods used in spacecraft assembly rooms to study microbes that may be associated with breast cancer development. The technique, which initially was intended to prevent NASA's spacecraft from contaminating other planets, revealed that women with a history of breast cancer have a distinct microbe composition in their breast ductal system.
From the abstract: "We compared the NAF microbiome between women with a history of breast cancer (BC) and healthy control women (HC) using 16S rRNA gene amplicon sequencing. The NAF microbiome from BC and HC showed significant differences in community composition. Two Operational Taxonomic Units (OTUs) showed differences in relative abundances between NAF collected from BC and HC. In NAF collected from BC, there was relatively higher incidence of the genus Alistipes." As the scientists conclude, "Further investigation of the ductal microbiome and its potential role in breast cancer are warranted."
My list of recent breast cancer research is by no means exhaustive. If this is a topic of particular interest to you, I recommend the site Breast Cancer News, which provides plenty of data on scientific studies underway.
###