Robert Salanitro specialized in children's book and illustrations with humors; he worked as a freelance cartoonist for Canadian and international online Pharmacies.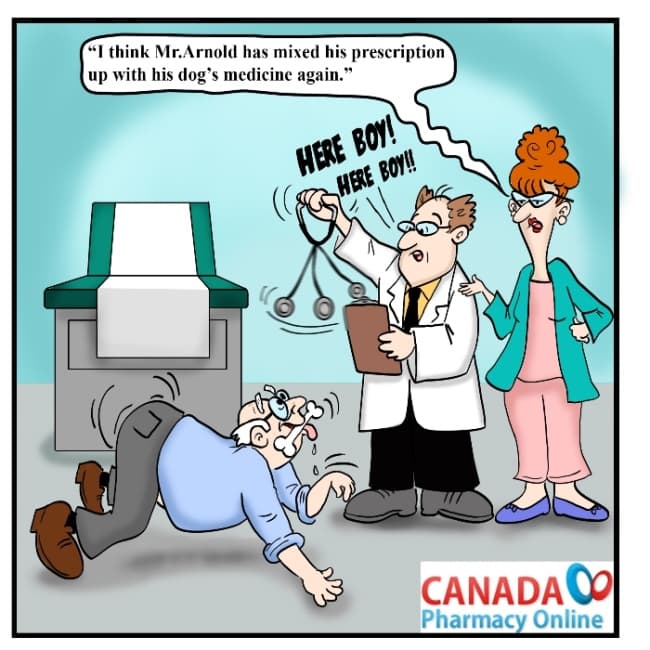 Mr. Arnold has a history of mixing up his medicine with his pet Max's medicine. Mr. Arnold at times can be careless and has a tendency of being messy. He likes to leave things scattered around his house which makes him be confused about taking the right medicine. This might explain why he took his pet's medicine. After taking his pet's medicine, Mr. Arnold began showing signs of acting like his pet by doing such things like sniffing around his house and scratching unstoppably. Very worried and concerned Mr.Arnold made an appointment with his doctor.
###
We hope you found our cartoon funny. Feel free to grab this code and share the image on your website or blog.