Robert Salanitro specialized in children's book and illustrations with humors; he worked as a freelance cartoonist for Canada Pharmacy Online.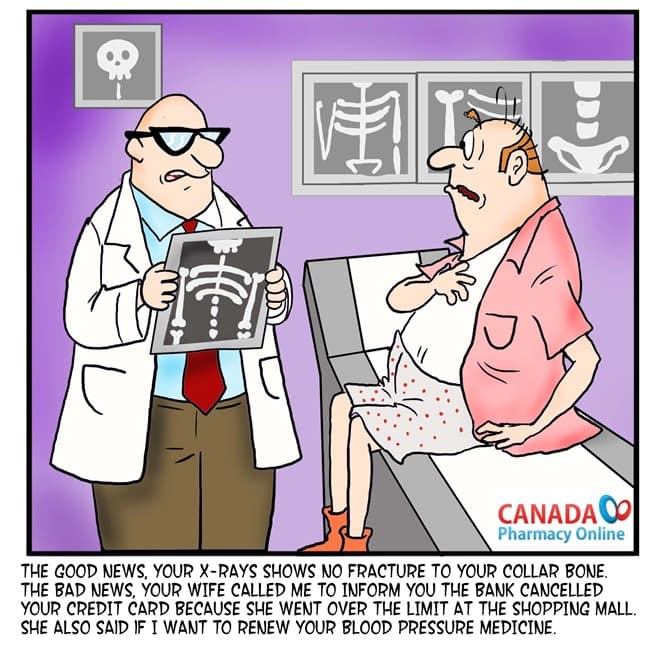 Herman has been having shoulder pain from a car accident he recently encountered. He was afraid it could be fractured or possibly broken so he immediately scheduled a doctor's appointment.
The day of his appointment his wife Marge offered to drive him to the doctor's office since it was difficult for him to drive there. As she drove him, he never saw his wife so happy, she had a big smile from ear to ear. She told her husband "while you are being examined in the doctor's office, I will stop by the shopping mall", as she sped off in the car.
Half hour later Herman had already been examined by the doctor, he was just waiting on the x-ray results. The doctor received x-rays back as Herman awaited anxiously, thinking maybe he could have a fracture or broken bone. The doctor said, I have good news and bad news. The good news, your x-rays shows no fracture to your collar bone. The bad news, your wife called to inform you the bank cancelled your credit card because she went over the limit at the shopping mall. She also said, if I want to renew your blood pressure medicine".
###
We hope you found our cartoon funny. Feel free to grab this code and share the image on your website or blog.