Robert Salanitro specialized in children's book and illustrations with humors; he worked as a freelance cartoonist for Canada Pharmacy Online.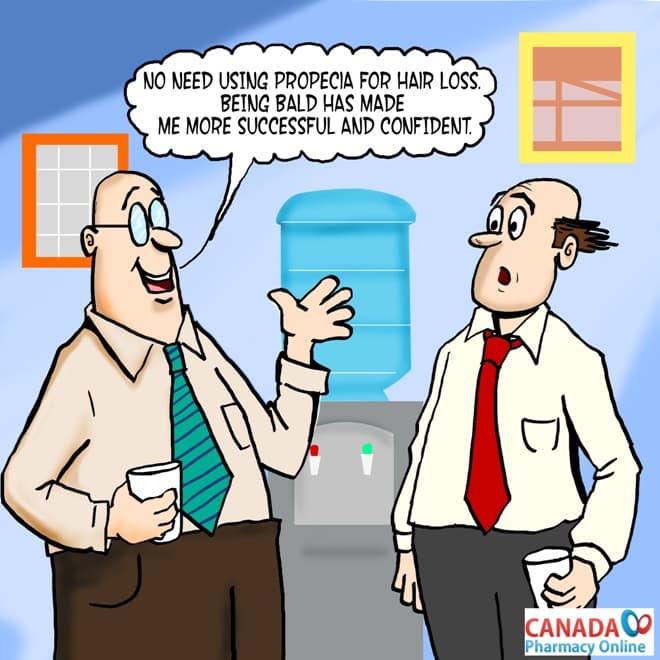 Larry has been taking Propecia, a medication to treat and reverse male pattern baldness. He thinks that, by taking it, his hair will grow and he will start looking younger, be more successful and confident. He is always telling friends who are bald or loosing their hair they should be taking Propecia.
It wasn't until one day at work Larry bumped into his good old friend Arthur. While chatting at the water cooler, Larry mentioned to his friend that he should take Propecia for his baldness. He said, "ever since he started taking Propecia, he was promoted as a sales consultant and has his own office. Arthur smiled and said "No need using Propecia for hair loss. Being bald has made me more successful and confident". He also mentioned how he was just recently hired as the International Sales Manager of his entire department and travels all over world. Just then his friend Arthur received a phone call. He said, "Sorry I have to go, I have a business meeting in Dubai and need to leave to the airport immediately!
Larry looked surprised as he thought to himself, "Maybe there's nothing wrong with being bald".
###
We hope you found our cartoon funny. Feel free to grab this code and share the image on your website or blog.