Robert Salanitro specialized in children's book and illustrations with humors; he worked as a freelance cartoonist for CanadaPharmacyOnline.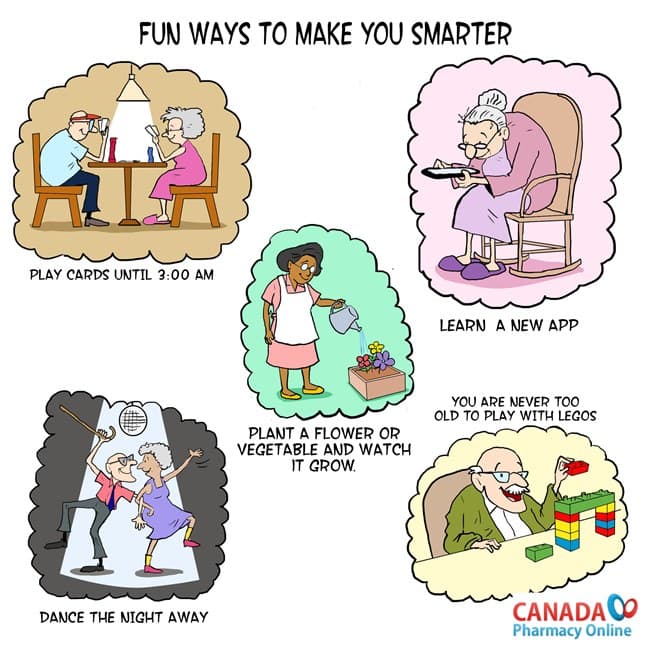 According to researchers busy people and doing fun activities can make you smarter. It can also improve your memory. These new skills and experiences, like playing cards, learning an App, dancing or just taking care of a garden can help improve the episodic memory-which is "the ability to learn and remember recently encountered information.
Willow Green retirement community, situated in a small town outside Chicago Illinois was a place that didn't have much of these activities. It wasn't until Willow Green started to implement these activities that the retirement community started to feel better physically and mentally. People who lived there slowly started seeing improvements. Marty and his wife Ellie started playing cards until all hours of the night. Florence was glued to her Ipad trying to learn new Apps. Samuel and his new girlfriend Emma danced the night away. Mabel attended her garden, taking care of it, growing different vegetables and flowers. As for Benjamin never thought he would be playing with Legos especially at his age.
###
We hope you found our cartoon funny. Feel free to grab this code and share the image on your website or blog.