Ainsley Smith, a an outgoing and energetic content writer for @CPOHealth
No matter where you go these days, it always seems like everyone's eyes are glued to a smartphone. Many of which are adults, but surprisingly, a large portion of smartphone users are children and teenagers with 54 per cent of teenagers using cell phones daily.
As an adult, you're in control of your phone. You pay the bill and understand hidden costs and what's at risk, so you choose what you download, view and share wisely. But as a parent who has a child with a smartphone, what's at risk is a whole other ball game, as you really have no idea what they're downloading, viewing, sending or sharing.
SEE ALSO: Stress-busting Solutions Just Using Your Cell Phone
The truth is, it's extremely difficult to directly supervise kids when they're using their phones. You can't stand over the shoulder and monitor every text that is sent nor can you sit and read every message that they receive and help they respond accordingly. But when it comes down to it, there is definitely peace of mind knowing that you're able to contact your child at all times and vice versa. You no longer have to worry about your child missing their bus or if they don't show up for dinner.
But despite the constant contact, you also have to wonder if your child is actually safe. Are they looking at inappropriate content, talking to people they shouldn't be talking to, racking up huge phone bills, or being involved in cyberbullying?
There's no denying that there's always a risk giving a child a phone and if you honestly feel like you can't trust what your child is doing, they probably shouldn't have a phone in the first place or until you're confident your child will use it in a responsible way.
Whether your child already has a phone, or you're just starting to discuss getting them one, with the right guidance and education you can help your child be smarter with their smartphone and avoid any unforeseeable trouble. Here's how…
1. Start The Dialogue:
Getting your child a phone is a big step. Your child is finally at the age when you're putting more trust in them and they require less supervision and guidance. A cellphone isn't a right, it's a privilege and it's a privilege that must be earned. If you're considering a phone for your child, you need to lay out clear ground rules about the kind of behavior that you expect. Maybe that means no phones during certain times of the day, no apps or social media accounts or it's only to be used for emergencies. Whatever guidelines you want your child to follow, you need to set them immediately so everyone knows what to expect.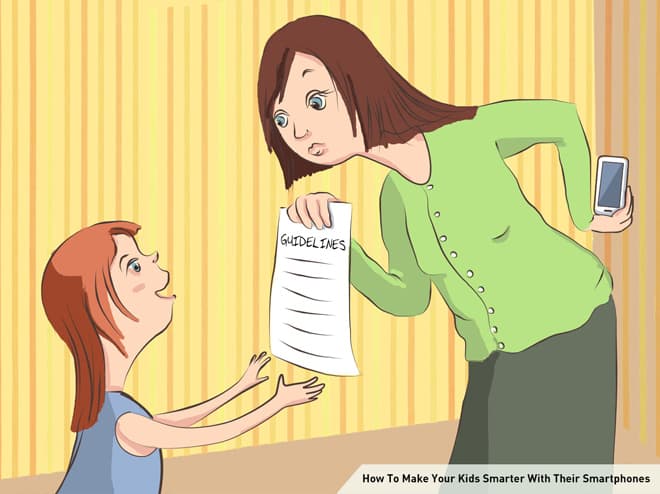 2. Set Limits:
Just like you would set a limit for TV, it's important to set a healthy daily smartphone limit as well. We suggest device-free times during family meals, homework, and bedtime. It's very important to also not let kids go on their phones too close to bedtime, as the harsh "blue light" phones give off actually tell our brains it's time to wake up, so your child will have a much harder time falling asleep. Every night before your child goes to bed, you should take the phone away and return it to them in the morning.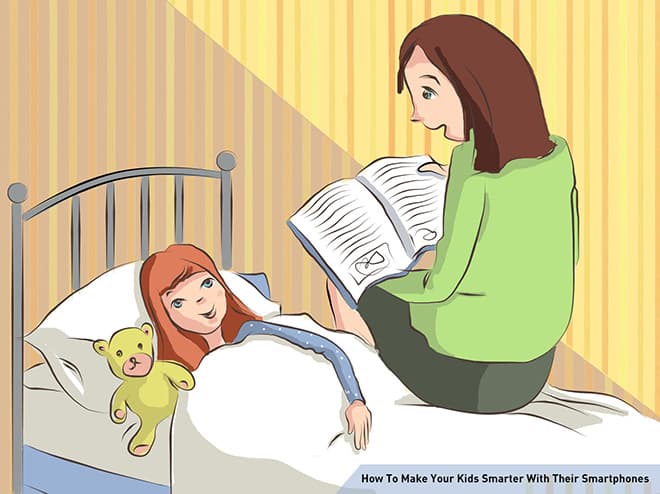 3. Discuss Consequences:
Sure, we all want to believe that our child will obey all of our rules and follow every instruction we give them. So when your child gets their first phone, you need to discuss what will happen if they break your trust or don't follow the rules that have been put in place.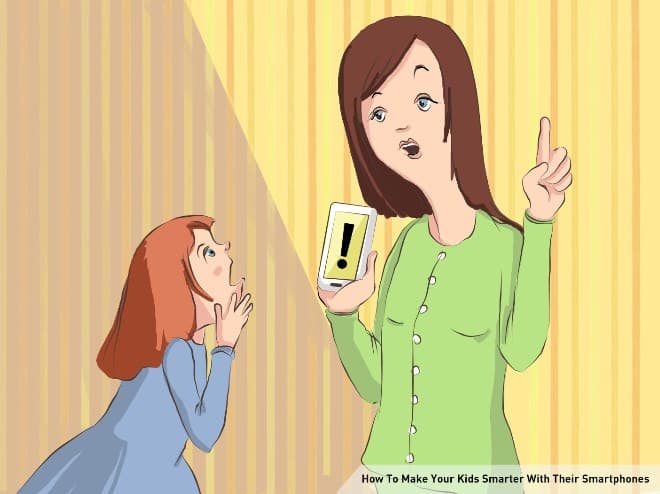 4. Sharing Personal Information:
Information like full name, address, or phone number should never be given out to strangers or posted online where people can see it. Discuss the consequences of sharing sensitive information.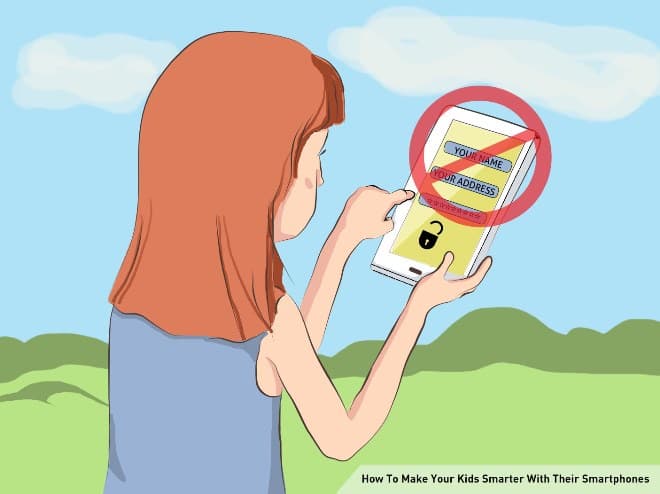 5. Making Unauthorized or In-app Purchases:
Many apps allow users to purchase additional content and features, often without giving an explicit indicator. Your child should know if they're allowed to make purchases, and if not, what will happen for purchasing things without permission. Maybe this means paying back all additional fees or losing the phone until they've learned their lesson.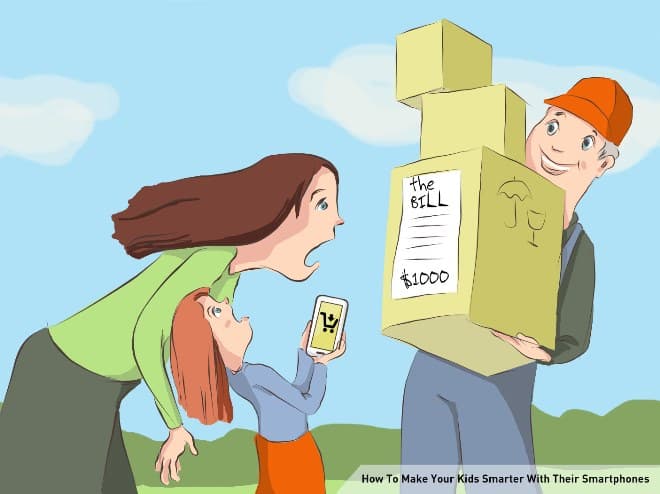 6. Cyberbullying:
Your child needs to know that if anyone bothers them or harasses them online or through a text that they need to come to you right away. Your child also needs to know about the consequences of what will happen if they're caught bullying or abusing others.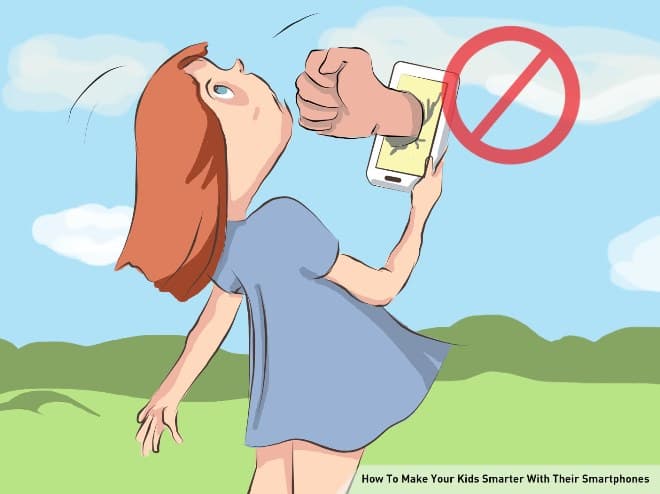 7. Make a Contract:
The thought of making a contract with your child might sound unnecessary, but a written agreement is a great way for your child to own their new responsibility. Once the rules and guidelines have been laid out and agreed upon, type out a brief contract that highlights everything that must be abided by and have your child sign it. This way they can never protest that they didn't know of a certain rule.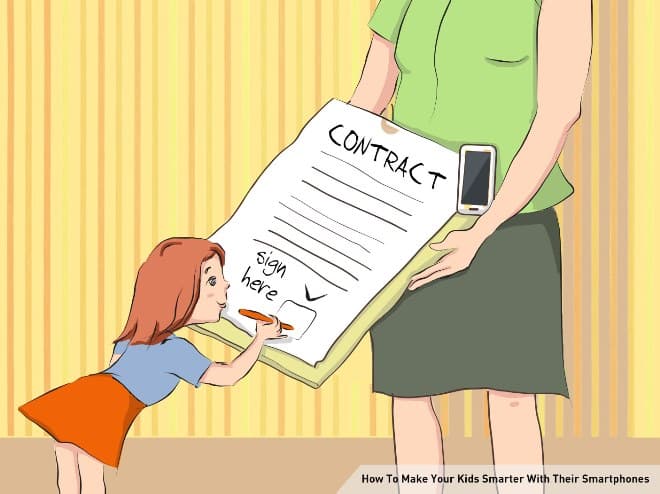 8. Lead By Example:
Kids are always watching and learning from their parents, so the key to smart smartphone use is to ensure that you're setting a good example. A great way to lead with an example is to try to narrating what you're doing while looking at your iPhone screen, by always putting your phone away during phone-free times or while having conversations with people.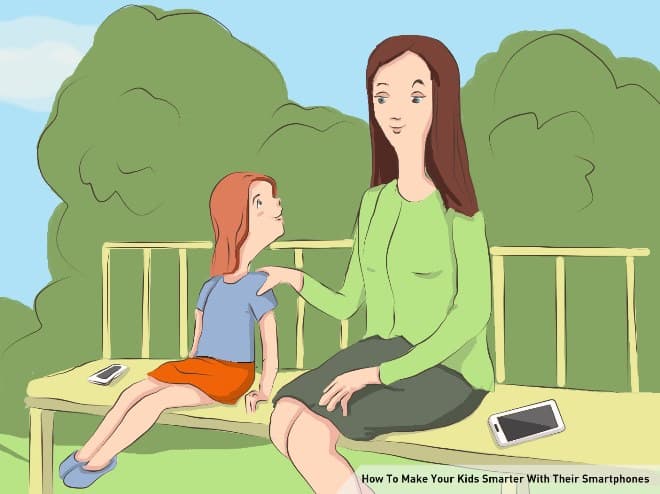 9. Outside Help:
In addition to talking their children, parents can go directly to the service provider and directly manage smartphone usage through their data plan. Many providers allow parents to:
• Set limits on data, purchases, texts, and phone calls
• Monitor number of incoming and outgoing texts
• Review and block contacts
• Lock phone usage on-demand or at certain times
• Review apps and downloads
• Restrict apps and downloads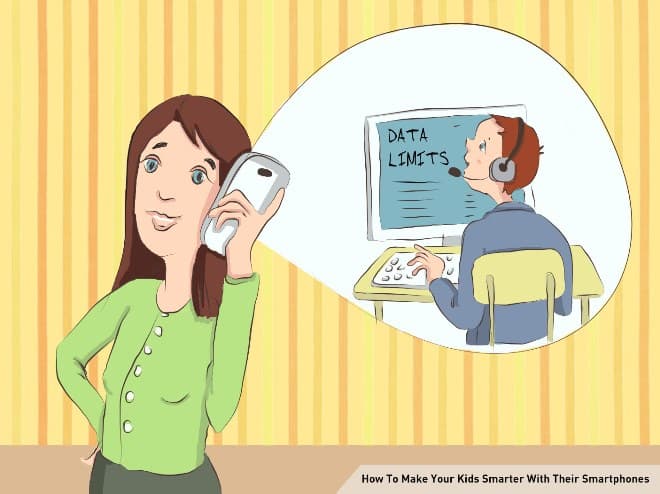 When your child gets their first smartphone, it isn't going to be easy. It's going to be challenging and something you're going to have to work at every single day. Just remember, that with the proper guidance, your child will be smart with their smartphone in no time.
###