Cantharone contains an active ingredient called cantharidin used for the treatment of warts.
Brand Cantharone comes from Canada manufactured by Domer Pharmaceuticals and it is available as an over-the-counter medication.
Generic Cantharone Plus is also called Canthacur comes from Canada manufactured by Paladin Pharmaceuticals. It is a high potency wart remover for doctor use only. A valid prescription is required to order Cantharone Plus from our Canadian pharmacy online.

Photo Credit: by CPOHealth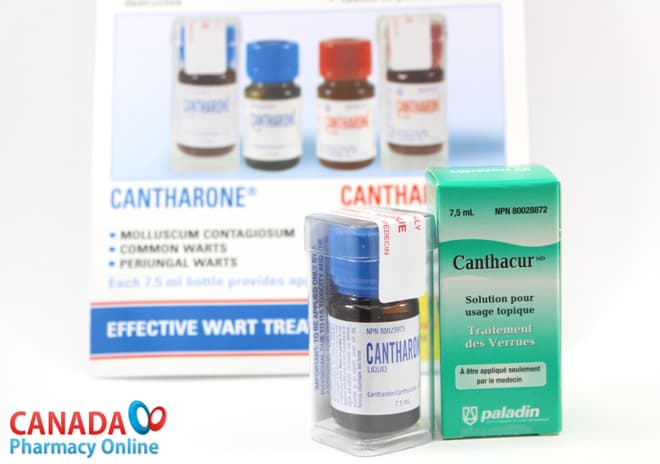 Photo Credit: by CPOHealth
###