Robert Salanitro specialized in children's book and illustrations with humors; he worked as a freelance cartoonist for Canadian pharmacies online.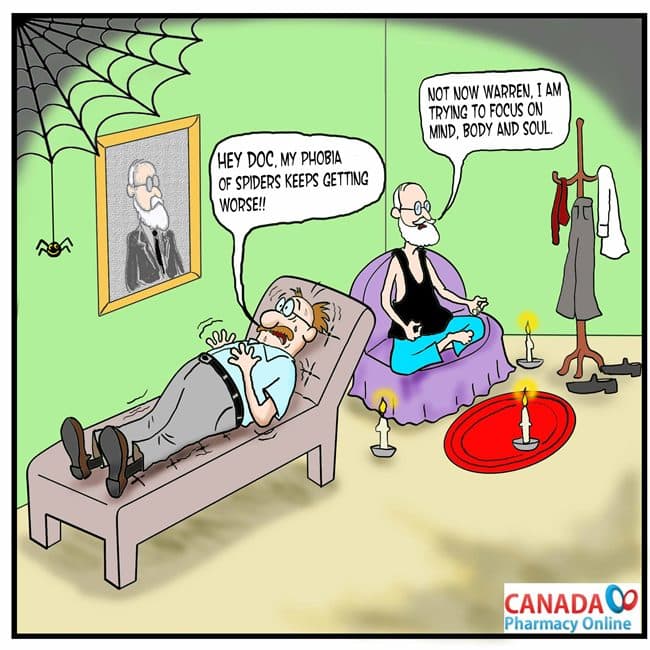 Warren, a patient of Dr.Seymour Fraud, has weekly visits to the well known Psychiatrist. It seems Warren has a different phobia every week . One week it was phobia of wild turkeys, another week it was gigantic cockroaches taking control of his apartment. His fears get worse every week and nothing seems to help him.
Even his doctor has been stressed over his phobia condition. He has given him medicine and has analyzed his condition countless times, but nothing seems to work. It was not until one therapy session, Dr.Fraud had an idea. During Warren's visit to Dr.Fraud's office, he began to explain to him about his new phobia, spiders. As Warren kept talking about his fears, Dr.Fraud started to undress into a yoga outfit. Fully changed, he then layed out some candles and positioned himself in a mediation pose. Totally calm and in the zone, now Dr.Fraud was ready to take on Warren's phobia condition.
###
We hope you found our cartoon funny. Feel free to grab this code and share the image on your website or blog.