Robert Salanitro specialized in children's book and illustrations with humors; he worked as a freelance cartoonist for Canada Pharmacy Online.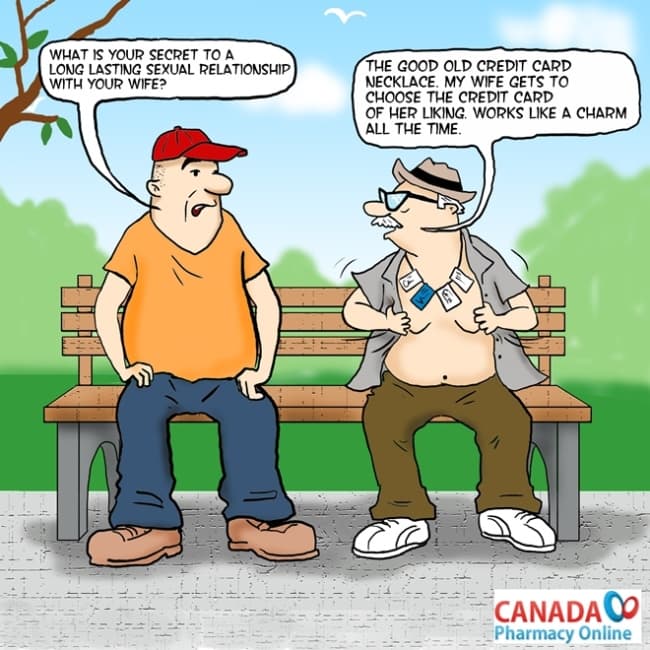 Marty and Tony have been best friends since they were little kids. When Marty encounters difficult problems, he always relies on Tony for advice whether it is about finances, health issues, politics or relationships, the list just goes on and on. Tony is like a walking encyclopedia, it seems he knows everything about life.
As usual Marty needed Tony's advice again, this time it had to do with Marty and his wife. It seemed Marty's wife had lost that loving feeling for him, they weren't having sex anymore. Marty was very upset, so he turned to Tony for advice again.
That day Marty met Tony at their usual meeting place, the park bench. He said to Tony, "What is your secret to a long lasting sexual relationship with your wife"? Tony opened up his shirt. He was wearing a very usual necklace. Tony replied," The good old credit card necklace, my wife gets to choose the credit card of her liking. Works like a charm. The next day Marty ordered the same necklace online. From that day on Marty had regained that loving feeling back again from his wife! He has been smiling ever since.
###
We hope you found our cartoon funny. Feel free to grab this code and share the image on your website or blog.