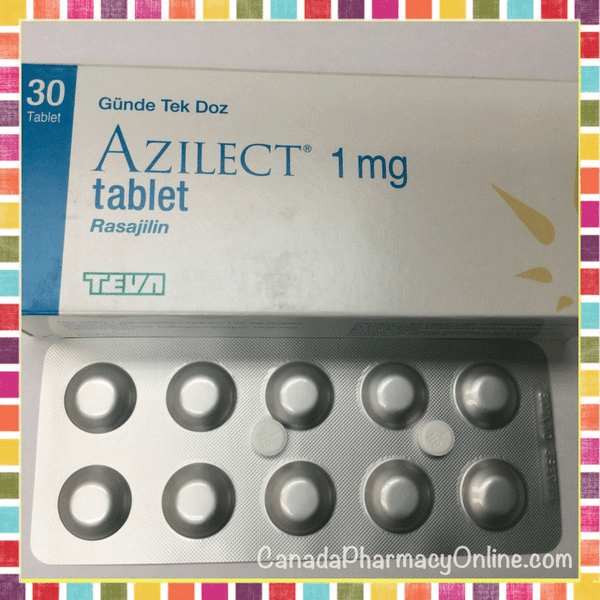 Azilect (Rasagiline, or Rasagilin) is a prescription medication used to treat symptoms of Parkinson's, which causes tremors, muscle stiffness, changes in speech and gait.
Rasagiline belongs to a class of drugs known as MAO-B inhibitor. It acts by slowing down the breakdown of dopamine in the brain.
Rasagiline is available in 0.5 mg and 1 mg tablets manufactured by Teva from Canada or Turkey. Consult your doctor when you order Azilect online.
###