Robert Salanitro specialized in children's book and illustrations with humors; he worked as a freelance cartoonist for Canada Pharmacy Online.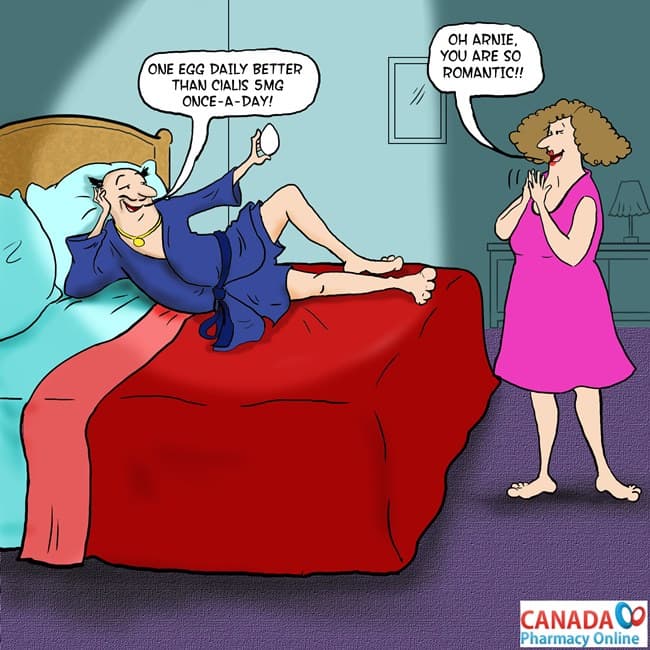 Arnie, a semi-retired middle aged accountant, has been trying for many years to keep the romance going between him and his wife. He has read countless self-help books and articles about erectile dysfunction. When he made a visit to the doctor regarding this issue he prescribed him Cialis 5mg once-a-day.
Still Arnie was having problems with this matter. It wasn't until one day Arnie was having lunch with a good friend and decided to ask him how he kept the flame going in the bedroom. His friend just smiled and said "good old hard boiled eggs". Arnie was astonished about this. As it turned out after researching what his friend mentioned to him, eggs do boost sex drive and help to keep your mind stress free.
So without hesitation Arnie would start eating an egg per day and results were amazing. He was getting more intimate than ever. In fact, he felt like he was 30 years old again.
###
We hope you found our cartoon funny. Feel free to grab this code and share the image on your website or blog.