Estradiol Derm (also known as Estradiola 17B) is a generic version of Climara Patch manufactured by Sandoz in Canada. Estradiol patch is available in 50 mcg, 75 mcg, and 100 mcg. Our Canadian pharmacy online sometimes may stock other versions of generic Climara patch fro different countries.
Estradiol is a steroid and estrogen sex hormone used to treat certain symptoms of menopause such as hot flashes, and vaginal dryness, burning, and irritation.
Estradiol is sold under different brand name drugs such as Estrace (oral pill), Estrogel (topical gels), Vagifem (vaginal pills). Consult with your doctor before you order Climara online.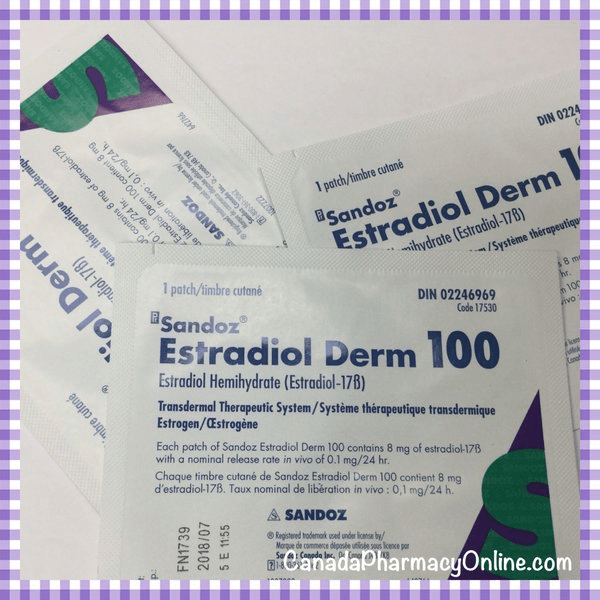 ###