Robert Salanitro specialized in children's book and illustrations with humors; he worked as a freelance cartoonist for Canada Pharmacy Online.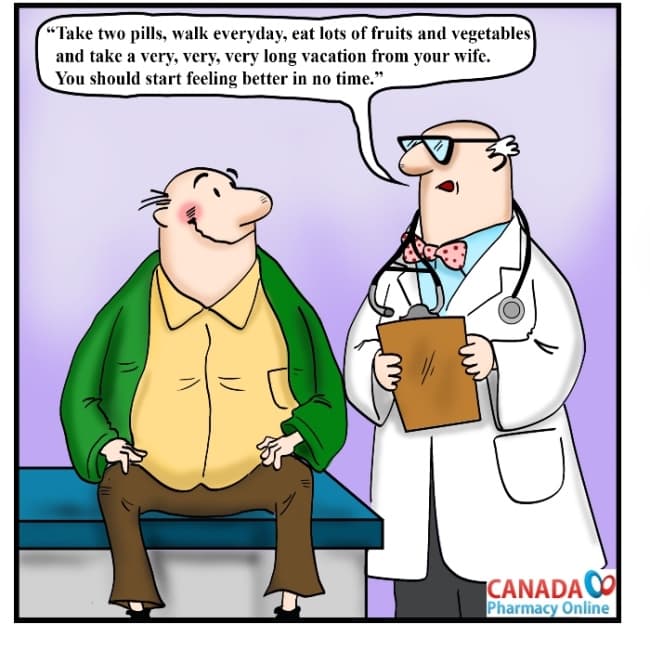 Patient goes to a doctor because of chronic pain, migraine headaches, and loss of sleep. The patient explains to the doctor his daily routine. Every morning the patient wakes up 5:00am and walks his dog. He then makes the usual breakfast, bacon and eggs for him and his wife. Around 9:00am the patient starts his chores around the house. First he sweeps the back and front of the house. After his chores the patient heads into town for a couple hours, where he buys abundant of groceries. At this point the patient starts complaining of back pain. He finally finishes shopping and heads back home where he starts cooking dinner for him and his wife. After dinner he is ready to kick-back and relax on couch when he hears his wife yell out "don't forget to take out the trash".
###
We hope you found our cartoon funny. Feel free to grab this code and share the image on your website or blog.