Kristy Alpert is a freelance writer and editor with extensive experience covering travel, food, and lifestyle topics.
Ever feel that you need a vacation from your vacation? You're not alone.
One Gallup survey found that vacationers fest more tired when they returned home from their vacations than they did before they left, with 54 percent of respondents saying they came home tired from vacation and a whopping 19 percent who described themselves as "very tired" and even "exhausted" post vacation.
Modern vacations have become almost gluttonous affairs, often riddled with overindulgences on sugary or fatty foods and unhealthy leanings toward either energy draining activities or sluggishly sedentary schedules. After all the planning and details that go into mapping out a vacation—then fighting to disconnect from the world back home while you're away—most travelers end up coming back home to a slightly tighter wardrobe, and in desperate need of some serious re-energizing.
But a vacation doesn't need to be a drain on your energy, waist, or even wallet. In fact, taking some time off for your mental health can actually boost your productivity at work according to a new study by the Harvard Business Review. The survey found that people who take vacations tend to have a better chance of getting raises or promotions than those who forgo their paid vacation days.
So, if it's unhealthy to take a vacation, and it's unhealthy not to, where's the balance?
Enter the wellness retreat.
So much more than a weekend at the spa, wellness retreats exist on a holistic level, where the resort staff creates tailored programs to match each guests' specific ailments. The vacation could be geared toward detox, weight loss, stress reduction, or even anti-aging.
Wellness travel has become a huge industry, with travelers spending $494 billion on tourism aimed at improving their health and well-being in 2013 alone, according to the Global Wellness Institute and research firm SRI International, who noted that that number is expected to reach $750 billion by 2017.
With more and more tourists opting to swap out sunbathing for sun salutations and sugary sweet sangrias for nutritious green smoothies, the demand for more wellness retreats has created some amazing options for discriminating travelers. From secluded sanctuaries in the jungles of Asia to natural resorts in the hidden areas of America, here are a few of our favorite wellness retreats around the world.
1. Mandapa, a Ritz Carlton Reserve
Bali, Indonesia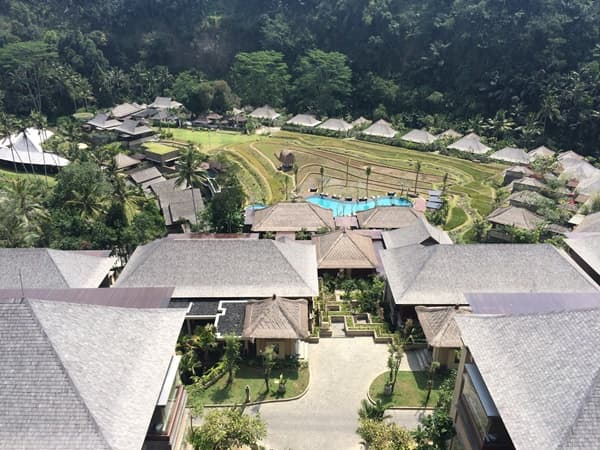 Photo credit: Kristy Alpert
Photo credit: Kristy Alpert
Set in the spiritual and cultural heart of Bali, the Mandapa acts as a private sanctuary for guests to the island, offering an exclusive immersion into an authentic Balinese landscape. Although the 60-room/villa/suite resort is a favorite for honeymooners and luxury seeking sojourners who come to soak in the ambiance amidst the dramatic rolling hills, verdant rice paddies, and rushing waters of the Ayung River, it's wellness programs are where the resort shines. The Mandapa Mind-Body Connect program offers 3, 5, or 7-day wellness plans tailored for each guest. Each program includes a personal butler (Patih), a wellness consultation and body assessment, an intuitive blind reflexology massage from a traditional Balinese healer, a personal fitness session, yoga classes, unlimited use of the pool and sauna facilities, and so much more.
Inverness, Scotland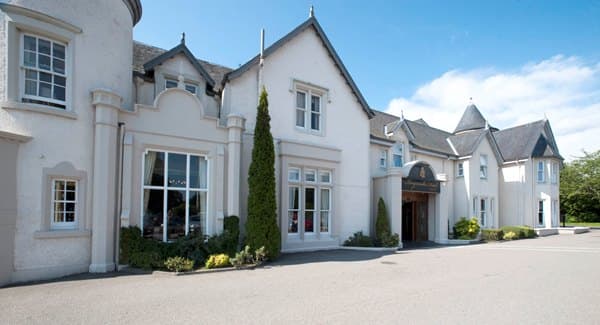 Courtesy by Kingsmills Hotel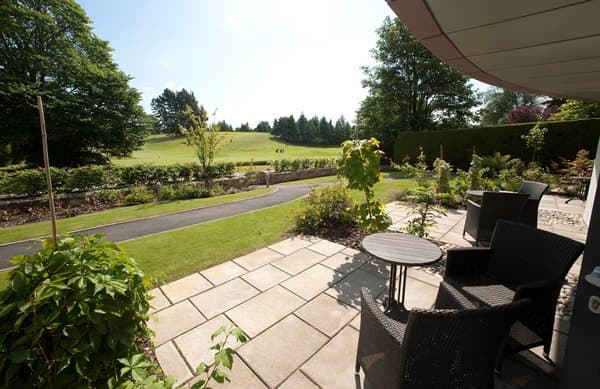 Courtesy by Kingsmills Hotel
The Scottish Highlands act as the hauntingly serene backdrop for this enchanting enclave, where a series of lochs, rivers, and historic fortresses make up the landscape surrounding the hotel. The Kingsmills Hotel has 134 guest rooms, many of which boast views of the gardens or the adjacent golf course, and offers a Health and Happiness Package for guests looking to reenergize while they retreat in the Highlands. The package comes with two nights of accommodations and breakfast, personal workout sessions (with an on-site trainer), a half day spa experience, and a full day of mountain biking in the hills above Loch Ness.
Ivins, Utah
Photo credit: Kristy Alpert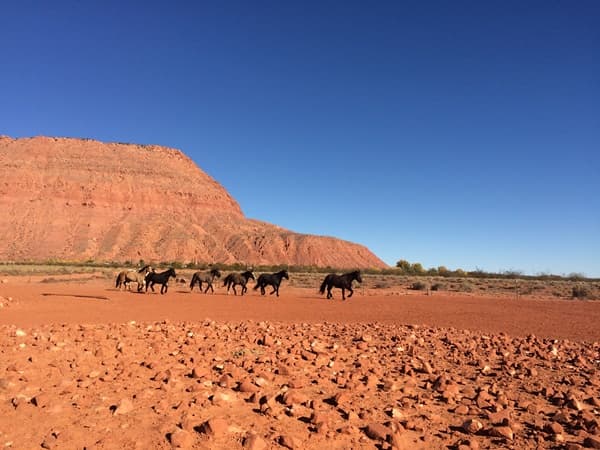 Photo credit: Kristy Alpert
Surrounded by vibrant red rock canyons and unadulterated natural landscapes, the Red Mountain Resort is one of Utah's best-kept secrets. The resort is geared toward active travelers interested in jumpstarting their fitness and heath routines, and offers individualized programs that range from weight loss plans that include nutritional guidance and workout routines to rejuvenation retreats that include workshops and spa treatments. There is always something active going on at the resort that visitors can participate in, and the wellness team is always on hand to help guests reach their goals. The staff includes a physician who evaluates guest's personal health histories and wellness needs before going through state of the art body composition testing, and a dedicated nutritionist who arms guests with the knowledge, tools, and plans to execute a successful lifestyle change.
St-Etienne-de-Bolton, Quebec, Canada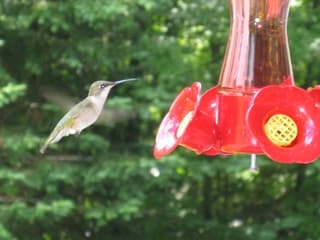 Courtesy by Hummingbird Retreat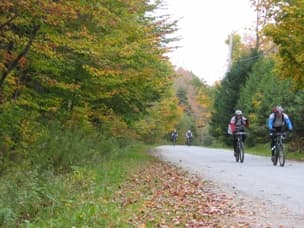 Courtesy by Hummingbird Retreat
If quiet canoe rides, relaxation massages, and healthy meals cooked to your dietary choices sound appealing, then the Hummingbird Retreat is the place for you. The retreat is set in the Eastern Townships of the Quebec region, and offers a private escape with only two bedrooms for the ultimate quiet getaway. The owners have created a handful of wellness packages that include energy balancing, massage sessions, workout classes, and yoga, but they also offer ample free time for guests to explore the natural surroundings or create their own custom retreats with bus access to town for yoga classes in the city.
Laguna Beach, California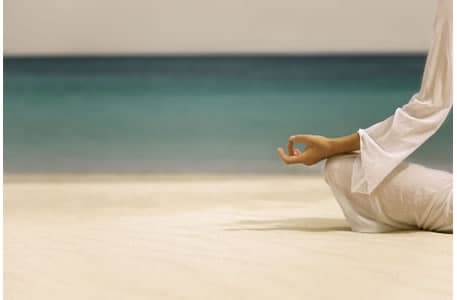 Courtesy by The Pearl Laguna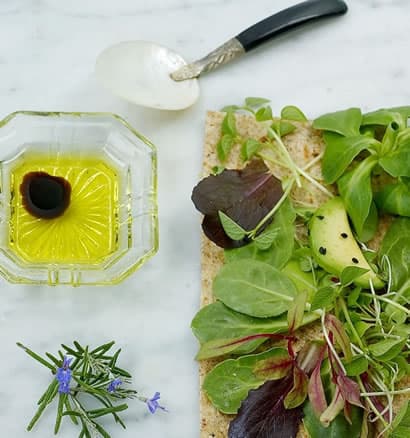 Courtesy by The Pearl Laguna
Created by renowned yoga and natural health pros Katresha Moskios and Geo Takoma, the Pearl Laguna is one of America's finest wellness retreats. The Pearl offers week long and multi-week retreats from its twelve room property in the tree-speckled canyons of Southern California. The program is a flat-rate, all-inclusive rate that includes a private room with organic bedding, a private bath, organic and vegetarian meals, healing broth and juices, morning and evening yoga classes, daily massages, training in the gym, infrared sauna sessions, daily guided hikes in the canyons, and evening events that range from Tai Chi and chakra balancing to nutritional guidance and sunset yoga sessions. Guests come to reenergize and rededicate themselves to their goals and leave with a sense of peace and renewed energy.
Samui Island, Thailand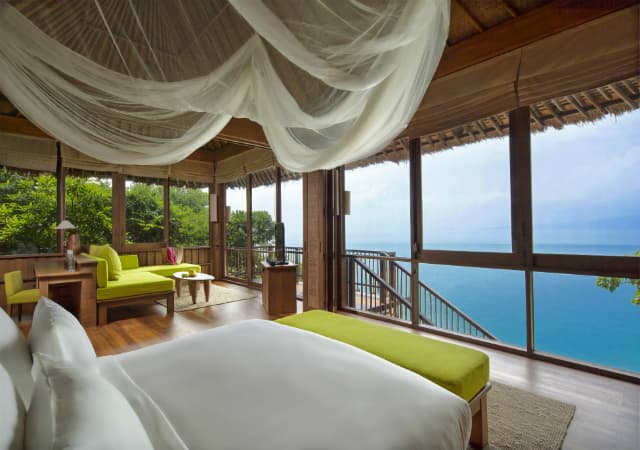 Courtesy by Six Senses Samui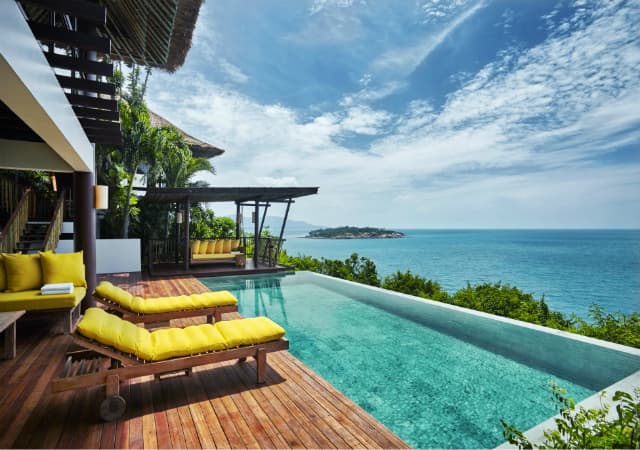 Courtesy by Six Senses Samui
Known best as a honeymoon and destination wedding retreat (and for good reason!), it's a little known fact that the Six Senses Samui also offers some of the best wellness retreats in the country under the guidance of a full time staff of doctors, trainers, and practitioners. Their yogic detox program is worth the trip alone, available for 5 to 14 nights depending on the guests' preferences, needs, and duration of stay. The program is geared for intermediate yoga students, and incorporates hatha yoga cleansing techniques that cleanse the internal organs while balancing the major pranic flows, and also focuses on deepening student's understanding of the asanas and the practices of pranayama and meditation. Detox treatments and nutritional sessions are weaved into personal assessment sessions where guests can set goals and intentions for their personal journey while at the resort.
###